Surroundings
Vresse-sur-Semois is not far from the touristic towns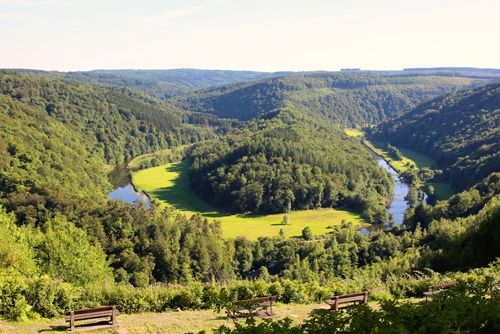 of Bouillon and Sedan where the famous castles are worth the visit.
By walking the many hiking trails and mountain bike circuits that crisscross the region, you will discover the magnificent flora and fauna of the Ardennes. "Mother Nature" can also be admired along the water by
kayaking down the Semois.
To the delight of the walkers, fishermen and riders,
there are several small streams that flow into the Semois, an enchanting river with history.
Many artists and painters found their inspiration in
Vresse and have set their easels on the banks of the Semois in this picturesque village.
The village and the surrounding area are enlivened by many activities such as flea markets, big fires, concerts, exhibitions, guided walks, squall of the deer, gourmet walks, ....
Follow our news to book your accommodation on time!